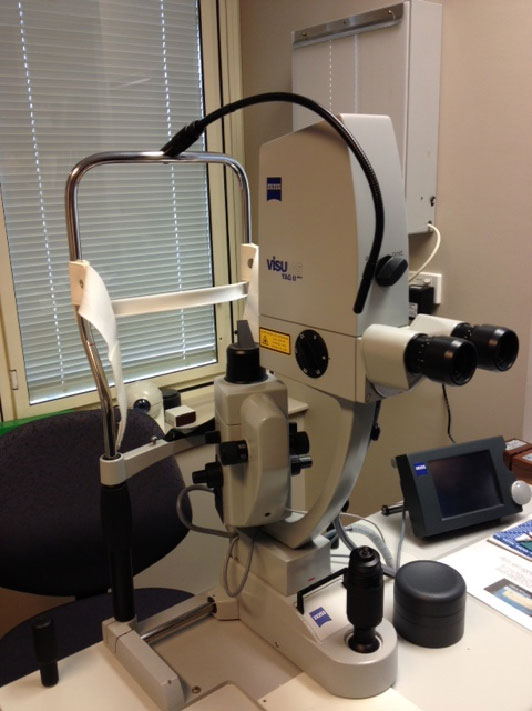 What Is YAG Laser?
There are several different types of laser that are used in eye care. The YAG laser is used to remove cloudiness of the intraocular lens inside your eye which sometimes occurs after cataract surgery.
Why Do I Need YAG Laser?
Your original biological lens was contained within a capsule. During cataract surgery, the front portion of the capsule is removed and the rear portion of the capsule is left alone.
Subsequently, the rear portion can become cloudy or opaque, giving similar symptoms to a cataract. The way to remove this cloudiness and restore clarity is by the use of the YAG laser.
The procedure does not require hospitalisation and is performed in the rooms with the use of a topical local anaesthetic (eye drops).
You will be positioned on a slit lamp instrument, similar to having your pressure tested. The doctor uses a special contact lens to precisely direct the laser and to eliminate the haze.
The procedure is painless and lasts only a few minutes. There will be some initial blur but this subsides and the clarity of your vision will return.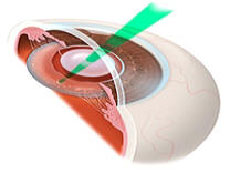 Risks
As with all procedures, there are some risks attached to having the YAG laser performed. However, these are minimal. You may experience some floaters in the few days after the laser, but these should subside.
It is important that you report any major changes, such as flashes of light and/or large amounts of floaters, to your doctor to minimise any problems.
Booking an appointment
You will require a valid referral to claim your consultation fee and associated investigations from Medicare. Referrals from your GP or Optometrist are valid for 12 months, however specialist referrals are only valid for 3 months.
If you require any specific information regarding your eye problem, for example cataract or glaucoma consultations, we ask you kindly ring your desired practice for fees and further information.
Urgent Appointments
If you have any urgent query or problem, we request that patients or referrers ring the practice directly and speak with a staff member. We will always do our best to accommodate for urgent referrals, or direct you in the best possible manner.
Dr Brian Chua's primary consulting locations are St Vincent's Clinic and Gordon Eye Surgery.
Please ring us if you require any further information or wish to book an appointment.